6/14 Went to Chatham on Cape Cod with a few guys to fish Monomoy Island and South beach. Ray Avitable is also a professional guide for Monomoy island and offered to show us around, the northeast equivelent to the Keys. Sight fishing on endless Sand flats. All the pics are dark because most are taked around 5 am just before or after sunrise on a cloudy day. Dead calm conditions. There are also a couple of Nauset Marsh. Sam and I paddled out to Nauset inlet on sunday 6/15, just north of Chatham on the Cape. Incredible spot. I had the largest fish on Saturday at 32" am did on sunday at 28". Later in the day when we hit the sand flats on Monomoy island and South beach the sun came out and you could watch schools of fish anywhere from 10 to 100 fish swimming along in 3 feet of crystal clear sandy bottom water. There also pods of 400lb Grey seals that will swim right up to you and splash around. Pretty neat place to fish...There are snails the size of baseballs, Horshoe crabs everywhere, so thick you have to watch where you walk. Shrimp all over the sandy bottoms, schools of bait fish everywhere, and flounder carpeting the bottom.
Me with 32" fish, largest of the day, Sam in background with fish on..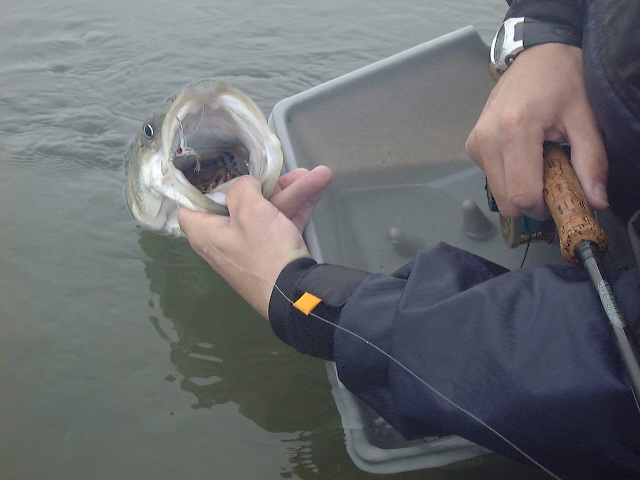 Fish with 6" Crab in mouth and fly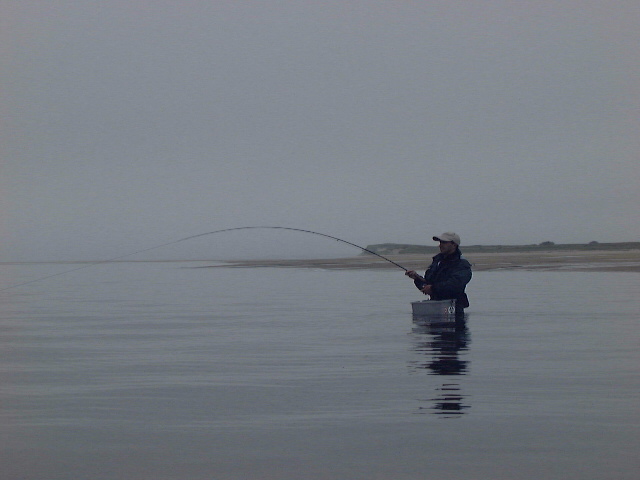 Ray with another fish
Ray with that same fish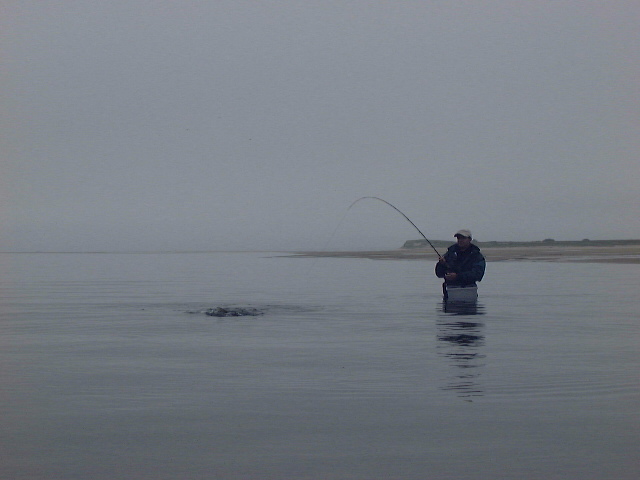 Ray Avitable fighting a fish At Morris Island Chatham
Sam in the Surf at South Beach Chatham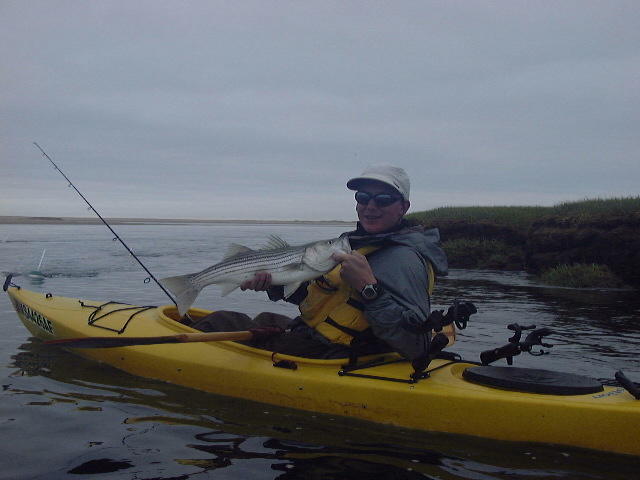 Sam with a Nauset fish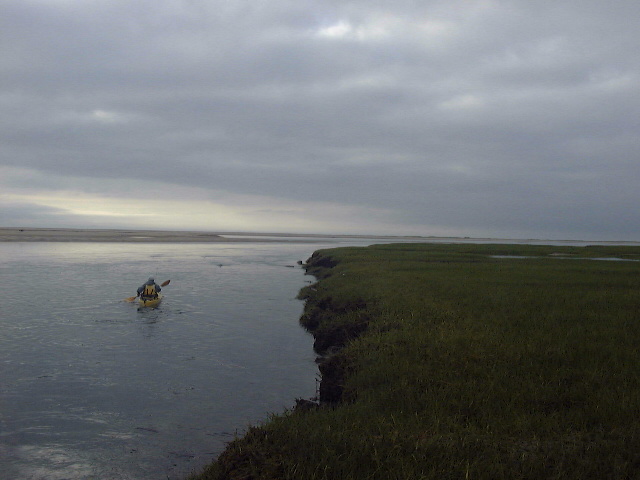 Nauset Marsh Honey hole...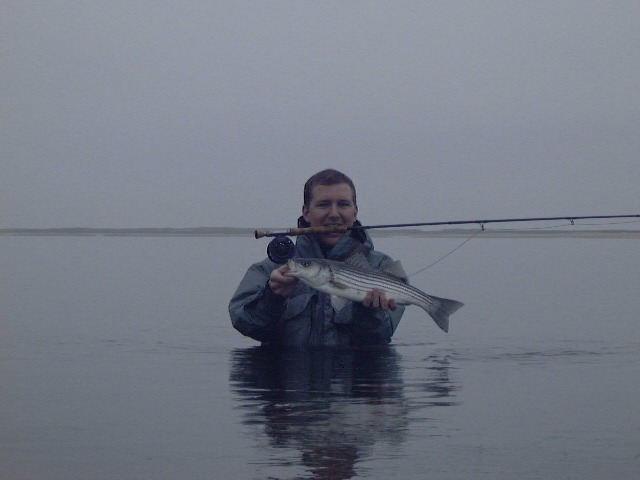 Morris Island Sam Riley
Enter subhead content here